HOW CAN WE IMPROVE THE TRAFFIC FLOW IN THE PLANT
Choose one of the 3 potential hazards and draw your ideas on how to avoid it.
Take part in the competition reserved for the children and grandchildren of employees of the Sedamyl group.
Fill the follow form with the child data and choose the magazine subscription to receive – as a gift to all the participants – and deliver your drawing in reception before the 15th of November 2019.
The best drawings of both categories (BABY – up to 7 years old – and KID from 8 years old to 14 years old) will be published for internal safety communications.
Guidelines: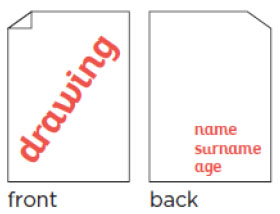 Fill all the boxes below: