PLANET
We create value in respect of the Earth for ourselves and for future generations.
Thanks to the very nature of our sector, our goal has always been to foster a circular economy, in order to face the challenges of the society we live in today, such as resource efficiency and climate change.
Circular Economy
The concept of "circular economy" addresses the wish for a sustainable growth in the context of increasing pressure that production and consumption are putting on the world's resources and the environment. It is based on three principles: designing processes that minimise pollution and waste; reusing and recycling the products and materials used; regenerating natural systems.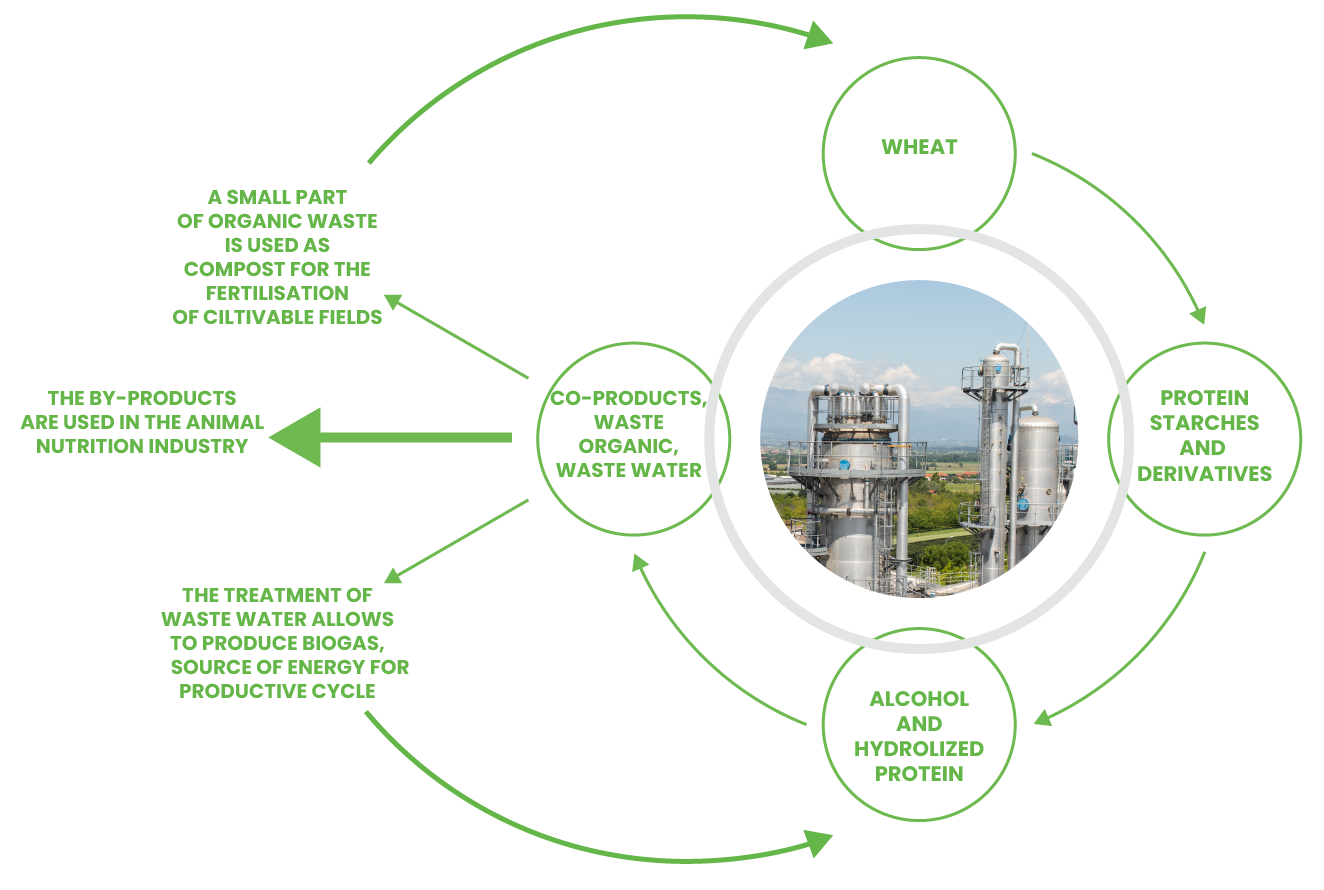 Energy efficiency
Energy efficiency means using less energy to perform the same task, that is eliminate energy waste. This approach is one of the bases of Sedamyl mentality, according to its commitments for the environment and the quality of its production processes. Investing in the best techniques available, Sedamyl makes an effort to reduce to a minimum its energy consumption, reducing emissions into the atmosphere while ensuring the highest quality of the products.
Water efficiency
Sedamyl, as food processing company strongly connected to the agricultural production, understands the importance of a good and sustainable management of the water sources and supports the usage of the best technological practices during its production processes for an efficient consumption of the water resources.
Waste management and reduction
The Sedamyl Group's commitment to developing and using the best technologies for efficient and sustainable production processes also results in an effort to limit waste production to the bare minimum. Moreover, Sedamyl complies with all rules and regulations in force concerning transport and disposal of the waste produced during the company's activity.