Back to blog
Food
Delicious baked good with less sugar? It's a piece of cake thanks to Sedamyl's new low DE syrups

The food and drink industry is continually innovating to keep up with evolving consumer demand, diet and lifestyle movements like veganism, as well as new regulations such as taxes on sugar.
Sweet bakery products like cakes and pastries can be hard to give up, however, consumers are now increasingly looking for healthier options that don't compromise on taste and texture. The food and drink industry has seen this trend emerge over a number of years and is striving to meet these changing consumer needs with innovative new ingredients.
Many innovations in the industry right now are focused on developing food with reduced sugar content but still using sustainably sourced sweeteners.
Widely used in sweet bakery products, biscuits and snacks, glucose syrups – plant-based sweeteners – have many advantages and can control a number of factors from sweetness to colour and dough viscosity.
Sedamyl has developed an innovative new glucose syrup, Sedavisc 3476, which can help you to improve baked goods both from a nutritional standpoint and from a taste and texture perspective.
In a recent study conducted in our Products Applications Lab, we found that Sedavisc 3476 behaves perfectly when used in partial replacement of sucrose. Not only does it enable a 30% reduction in sugar compared to a classic sponge cake recipe, but it results in the products remaining soft and fresh for longer.
The product is an ideal solution for food manufacturers because, on a technical level, it also improves texture by reducing hygroscopicity and the chances of Maillard reactions.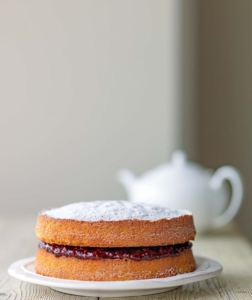 Sedavisc 3476 allows food manufacturers to claim "reduced sugar" in baked goods whilst having a positive effect on the aeration of the dough – decreasing the density and better enabling leavened products like cakes to rise – so they become light and fluffy.
Want to know more about Sedavisc 3476 and how Sedamyl can help?
https://sedamyl.com/wp-content/uploads/2021/04/sponge-cake-sedamyl.jpg
1125
2006
Massimiliano Vairo
https://sedamyl.com/wp-content/uploads/2019/07/logo_sedamyl.svg
Massimiliano Vairo
2021-04-12 11:49:28
2021-05-20 11:58:15
Delicious baked good with less sugar? It's a piece of cake thanks to Sedamyl's new low DE syrups