Back to blog
Food
Looking to make low sugar spreadable creams?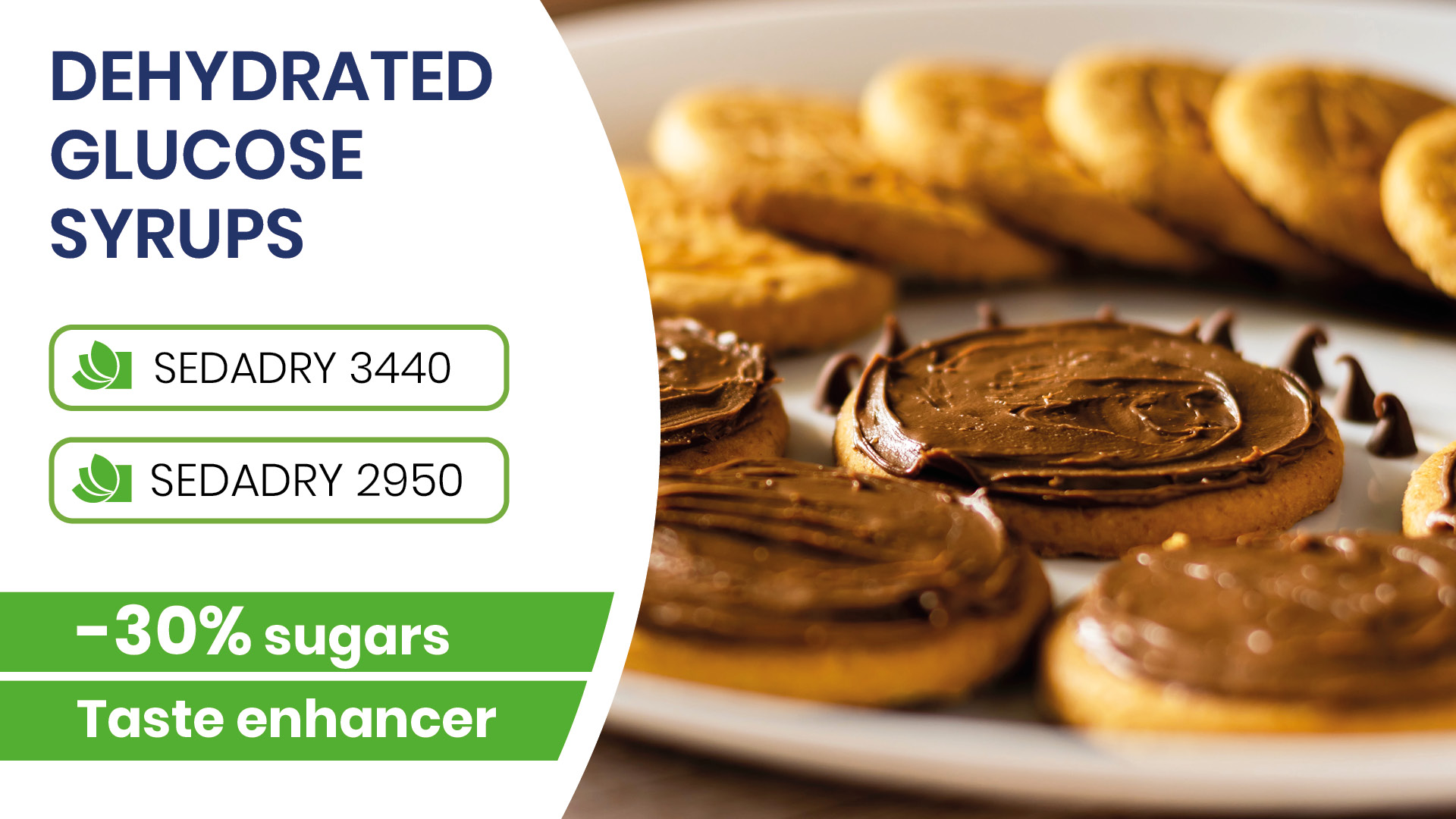 With changing consumer habits, we are seeing increased demand for products with low sugar content and clean labels, that don't compromise on final taste.
To meet this demand, Sedamyl has developed a range of options to help in preparing cocoa-hazelnut spreads by using dehydrated glucose syrups, aiming to reduce sugar content by 30%:
Sedamyl is committed to ongoing research and development to ensure products are always meeting the new needs of consumers. Research conducted in our development laboratory found that during production, the replacement of sugar with SEDADRY did not show any differences and the end product is a structured, homogeneous and compact cream. When using SEDADRY 3440 in particular, the consistency of the finished product is slightly denser than the cream prepared with sugar, making it a healthy substitute.
SEDADRY includes hints of cocoa and hazelnut, ensuring the delicious taste without sacrificing any sweetness. The oil in our products does not include syneresis from the cream, a particularly important aspect in the production of spreadable creams.
Both SEDADRY formulas are ideal for enhancing the taste, flavour and feel of cream and, with 30% reduced sugars, the claim "reduced in sugar" can be included on the label.
We have also found that with SEDADRY 2950 a slightly more fluid cream is obtained, while with SEDADRY 3440, cream has a more dense texture. This finding has allowed the team at Sedamyl to produce different textures depending on the type of product desired, creating countless possibilities when it comes to preparing new product offerings.
Want to learn more about SEDADRY and how Sedamyl can support your business?
https://sedamyl.com/wp-content/uploads/2022/07/Sedadry-sweet-spread-advantages.jpg
1080
1920
Massimiliano Vairo
https://sedamyl.com/wp-content/uploads/2019/07/logo_sedamyl.svg
Massimiliano Vairo
2022-07-05 16:10:05
2022-07-06 10:23:09
Looking to make low sugar spreadable creams?