Back to blog
Food
Sedamyl expands range to include new innovative and 'clean label' liquid syrups – Sedavisc 2972 / 3476

Many consumers today are making conscious choices when it comes to deciding what kind of food to eat. This can be reflected in a higher demand for food claiming "reduced sugars" or by choosing products with a short list of ingredients and/or no additives.
So as the market looks for more clean label and reduced sugar alternatives, Sedamyl has developed two new innovative plant-based liquid syrups, Sedavisc 2972 and 3476, to help manufacturers meet consumer demand.
The Sedavisc syrups contain no e-numbers and are a competitive alternative for manufacturers when considering clean labels and sugar reduction of their products. While both Sedavisc 2972 and 3476 facilitate clean label products, using Sedavisc 3476 also helps you to claim 30% less sugar on pack, allowing you to deliver healthier options for baked leavened products.
We studied in particular how the syrups work in the sponge cake application, comparing to sorbitol and invert sugar. Both Sedavisc syrups perform well when used in cakes, as the consistency and texture created in sponge cakes remain soft and fluffy. This is because aeration in the mixture allows for a good sponge height and density, which increases the overall quality and feel of cakes that contain Sedavisc products.
The syrups are humectant substitutes for sorbitol which means that cakes using Sedavisc remain fresher for longer – prolonging the shelf life of products – whilst enabling a clean label product.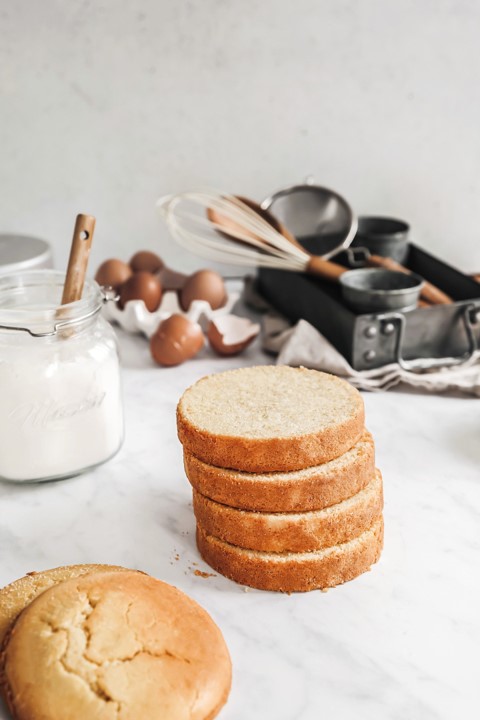 "Sedamyl's new Sedavisc syrups enhance the quality of sweeteners available to manufacturers whilst also adding simpler solutions to sugar reduction to our portfolio.
Combined with our application, formulation and technical expertise in beverages and food, we can now better support our customers' needs, whether it's reformulation or new product developments." continues Raffaele Gazzano – Product Manager.
If you are considering exploring more clean label options for your products, get in touch with us today to find out more about Sedavisc 2972 and 3476.
https://sedamyl.com/wp-content/uploads/2021/09/toa-heftiba-U_zIfKfEoRM-unsplash-e1631717275384.jpg
2635
4903
Massimiliano Vairo
https://sedamyl.com/wp-content/uploads/2019/07/logo_sedamyl.svg
Massimiliano Vairo
2021-09-15 16:10:09
2022-07-04 15:53:09
Sedamyl expands range to include new innovative and 'clean label' liquid syrups - Sedavisc 2972 / 3476