Back to blog
Press release
The Sedamyl Group Supports Local Community with Donations

Students across Selby are all set for the new term thanks to a series of donations by one local employer The Sedamyl Group – which encompasses sister companies Sedamyl UK and Uniglad Ingredients. The group has been investing in the local community with a series of charitable donations to schools and colleges as part of their investment in the local area.
Uniglad Ingredients has donated 1,000 units of its own brand hand sanitiser, Safe & Clean, to nearby Selby College, supporting local students and teachers in staying safe during the Covid-19 pandemic. Based on Denison Road and only a short walk from Selby College, Uniglad (as part of the Sedamyl family) is passionate about giving back to the community and wanted to support its neighbour by providing enough hand sanitiser to see the College safely through the next few terms.
The hand sanitiser is made by Uniglad at Sedamyl's Selby plant, using alcohol derived from UK wheat which the firm sources from local farmers. The alcohol used in the product is denatured alcohol – a product which is made unfit for human consumption by adding additional chemicals (denaturants) to it but is perfect for the use in alcohol-based cleaning products such as hand sanitisers.
The sanitiser has been developed to help prevent the spread of bacterial infections and diseases and is also proven to be effective against Covid-19. The Safe & Clean formula is based on the World Health Organisation's fully researched recipe that promises to stop the spread of bacteria and viruses, killing 99.99% of germs.
Phil Sayles, Principal and Chief Executive at Selby College, said: "We'd like to express our gratitude to Sedamyl and Uniglad for the generous donation of 1,000 bottles of hand sanitiser. Uniglad and Sedamyl's commitment to the local area and the support the team has shown to the College and other local businesses during the pandemic has been fantastic to see. Their generous contribution will help continue to keep our students and staff safe on campus, so that our students can continue their learning following a period where there has been so much disruption in education. We look forward to working closely with Uniglad and Sedamyl in the future."
Barwic Parade Community Primary School has also received a large donation of books and hand sanitiser from the Sedamyl Group, to help support the children's learning and safety following the disruption schools have faced during Covid-19.
This year's book donation is the second year running the Sedamyl Group has donated to the school; Sedamyl is keen to support local projects and initiatives in the community – particularly causes that support young people and education – as it expands its Selby site. Sedamyl also supported the school with donations to its breakfast club, to ensure that all pupils could start off their day with a healthy meal before school begins. Sedamyl's donations ensure that the breakfast club is fully stocked with healthy foods for the children such as cereals, fruits and yoghurts and has supported 245 families so far.
Emily Parkhill, English Teacher at Barwic Parade Community Primary School, said: "We are incredibly thankful for the donation from Sedamyl UK as it has allowed us to provide the children with a healthy breakfast and of course lots of new and engaging books. Reading is an incredibly important skill in all areas of life, and at Barwic Parade we not only want to develop this skill in children, but also to develop a culture of reading where everyone reads widely, often and for pleasure."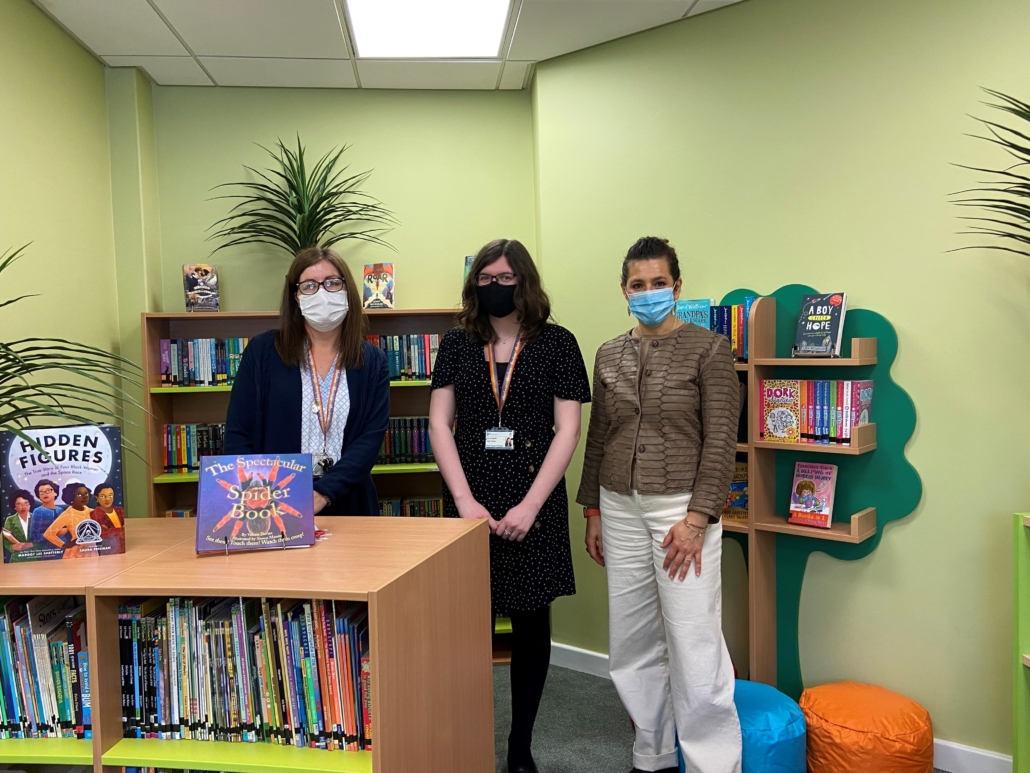 Elena Frandino, Managing Director of Sedamyl UK, said: "Books are an incredible resource for children, with their imagination and curiosity allowing them to explore stories even when staying at home. The pandemic has caused such disruption across all ages and Sedamyl wanted to support Selby's future generations to succeed and provide children with some sense of normality during these very abnormal times. I am also passionate about our support of the school's breakfast club, as each child deserves the right to enjoy a healthy meal to set them up for a day of learning.
"Sedamyl is proud to have pivoted its production models at our Selby plant in the wake of the Covid-19 pandemic. In order to supply the community with hand sanitisers to prevent the spread of the virus, we adapted the production of our traditional alcohol products to create the Safe & Clean hand sanitiser instead, so that we could contribute to UK's efforts in tackling this horrible disease. We look forward to working closely with other groups in the community in future".
https://sedamyl.com/wp-content/uploads/2021/09/element5-digital-OyCl7Y4y0Bk-unsplash-e1632412388574.jpg
2154
3953
Massimiliano Vairo
https://sedamyl.com/wp-content/uploads/2019/07/logo_sedamyl.svg
Massimiliano Vairo
2021-09-23 17:59:36
2022-07-04 13:04:21
The Sedamyl Group Supports Local Community with Donations